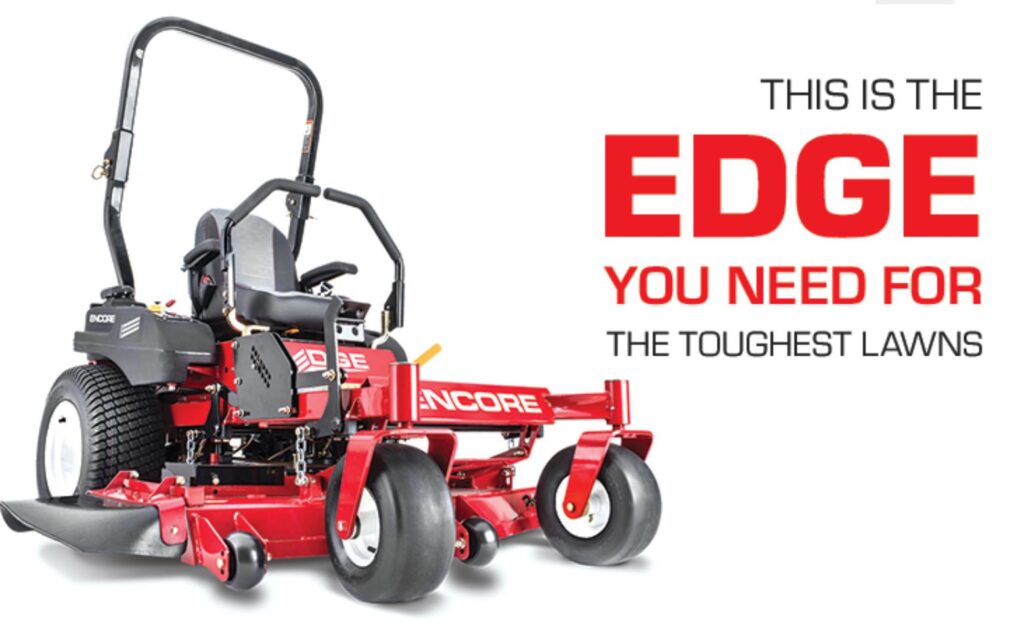 Technologically-advanced, versatile and built to last, the Encore Edge ensures a superior cut even in the most challenging conditions. A perfect combination of muscle and efficiency, the Edge will leave your lawn a cut above the rest.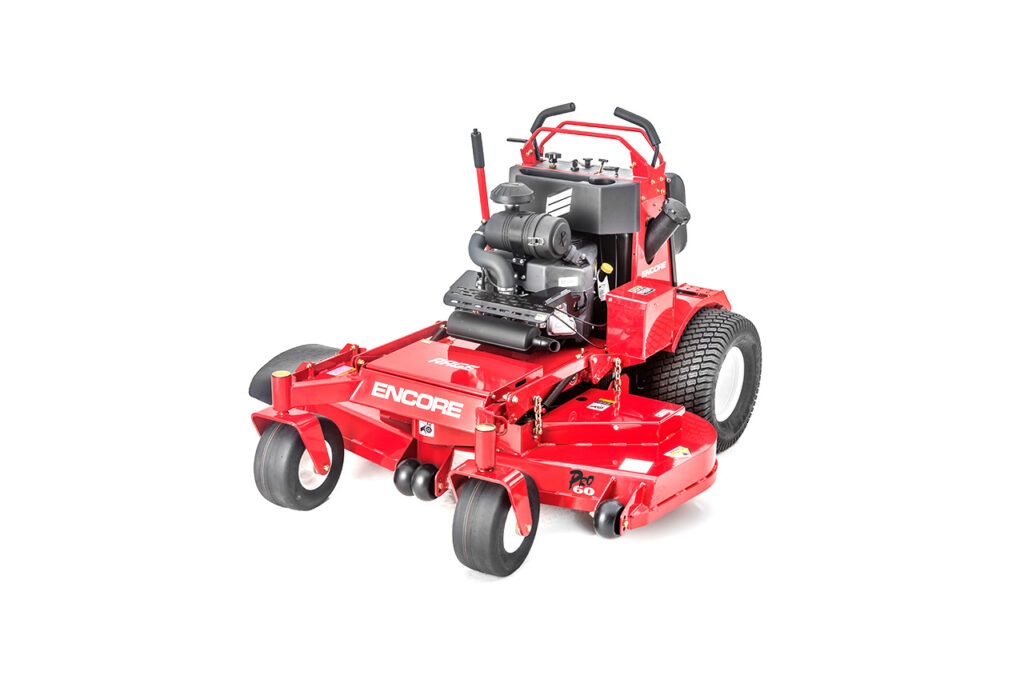 The Rage stand-on machine combines the flexibility and safety of a walk-behind mower with the speed and precision of a sit-down rider. The ergonomically designed, contoured operator pad and easy flip-up, shock absorbing platform are examples of the focus given to operator comfort. The Rage will give you a professional cut without having to pay the professional price.
Stop in a check out the full line of Encore products.
---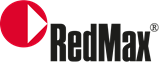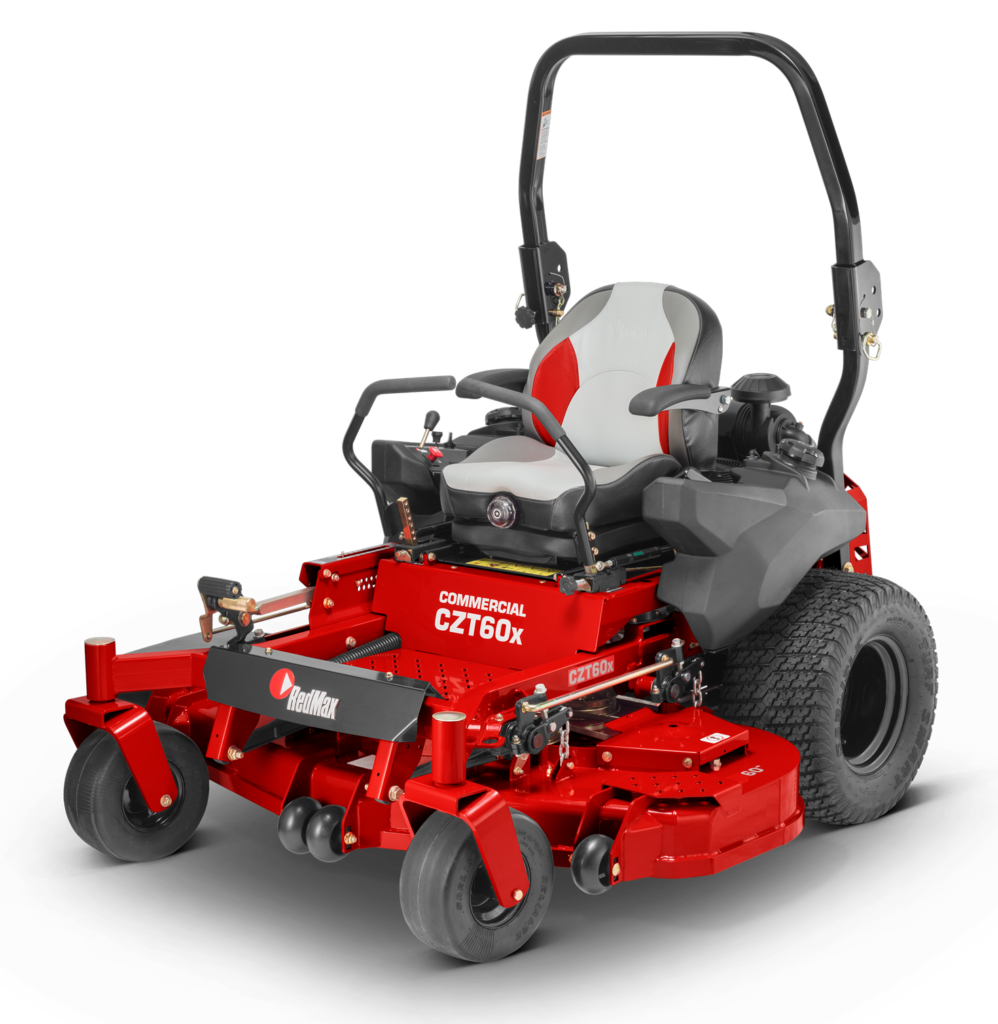 Zero Turn Mowers
Want to maximize your mowing? Look to RedMax.
RedMax zero-turn mowers are tough and tenacious. Whether you're a new landscaper or a seasoned veteran, you'll fall in love with the features and dependability of these commercial cutting machines. The heavy-duty frames and durable steel decks are built for high performance season after season. Meanwhile, the powerful and productive Kawasaki engines are easy to service. Put a RedMax zero-turn on your trailer, and you'll have all the power you need.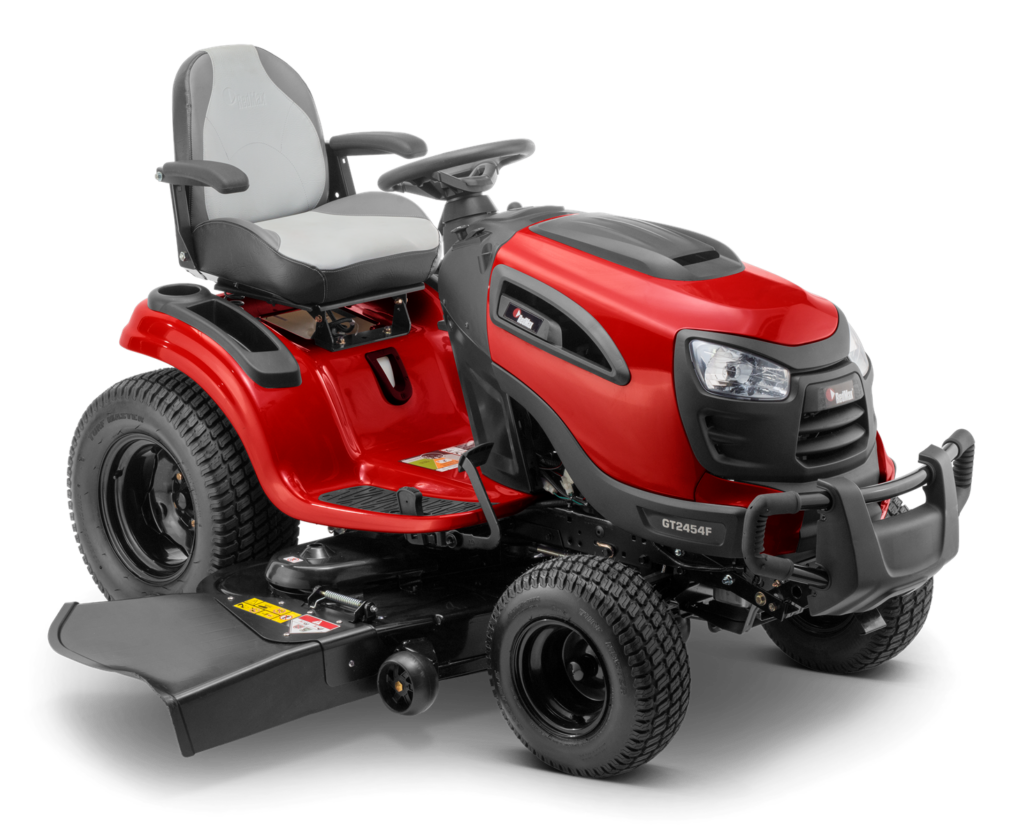 Riding Lawn Mowers
Bring commercial-grade power home with a RedMax riding mower.
Designed and engineered with the property owner in mind, RedMax riding mowers make cutting the grass fast, efficient and satisfying. You'll hug the corners and speed across the turf. Most importantly, you'll enjoy clean, picture-perfect cuts. Featuring dependable Kawasaki engines and extremely durable steel decks, these tough riders are engineered for peak performance. Don't settle for second best – accelerate your lawn to the RedMax.
Stop in and check out the full line of RedMax products
---


ECHO has been the choice of landscape professionals including commercial landscapers, parks and recreation departments, municipalities, tree care and arborists for over 40 years. With a reputation for quality and durability professionals know they can count on ECHO season after season.  Many homeowners are also purchasing ECHO power equipment because when they are to do yard work they want equipment that works. Main Street Lawn and Garden is one of the largest ECHO sales and service centers in the Triad area. Stop in and let us help you choose the right power equipment for your needs.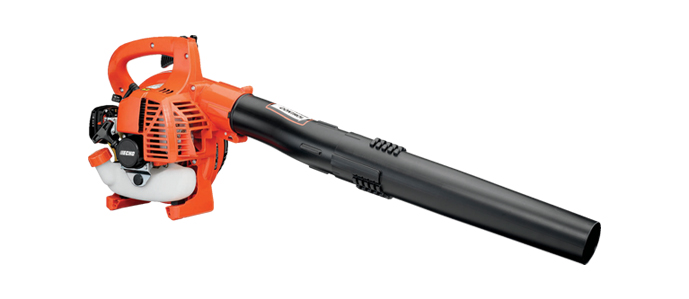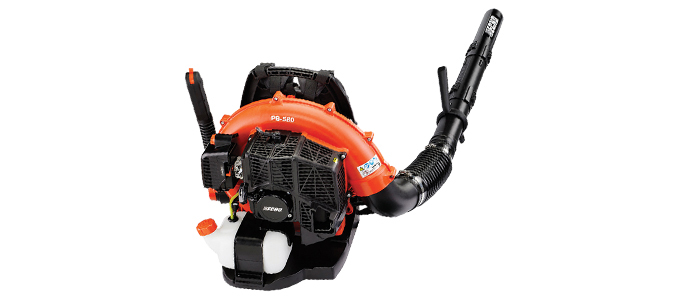 ECHO Blowers
ECHO leaf blowers make yard clean up quick and easy. They are designed for noise sensitive environments while still providing maximum speed and air movement. This combination produces a quiet, powerful and productive blower. Both backpack and handheld models feature ProFire® ignitions for quick starts, Posi-loc™ tubes for secure pipe connections, padded backrests and shoulder straps, and comfortable handles with "cruise control". The ECHO backpack blowers are available in either tube-mounted of hip-mounted throttles to accommodate user preferences.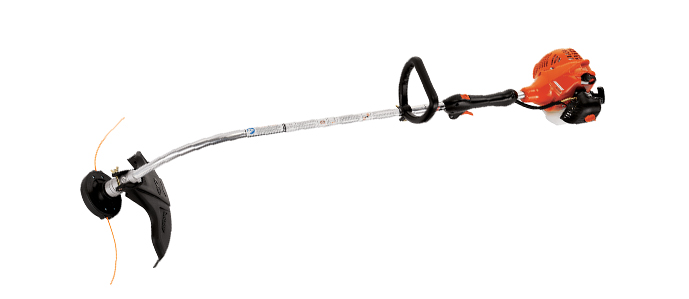 ECHO Trimmers
ECHO produces the finest commercial-grade trimmers in the world. With features like easy-to-use ergonomic controls, light-weight design, and a powerful professional-grade, 2-stroke engine ECHO trimmers will greatly increase your productivity. String trimmers are available with lightweight curved shafts for trimming around posts and fences or straight shafts for long reach applications. Other configurations are available to accommodate ECHO Pro Attachment Series™ attachments.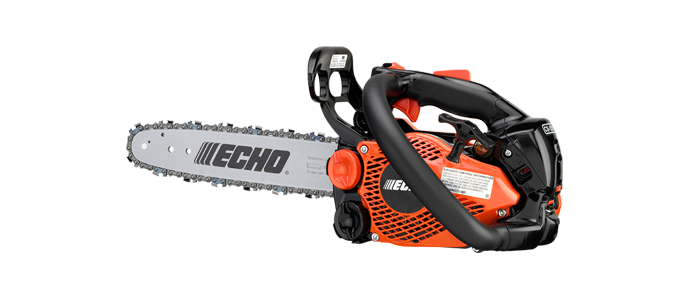 ECHO Chain Saws
You want a chain saw that starts easy, runs smooth and provides years of dependable performance. ECHO chain saws are designed for the toughest jobs with a high performance 2-stroke engine, Pro-Fire® ignition for fast starts, vibration reduction technology for comfort and grouped controls for easy access to all functions. Whether you are pruning limbs, cutting firewood or taking down a whole tree ECHO chain saws are the professional grade equipment you can depend on for performance and value.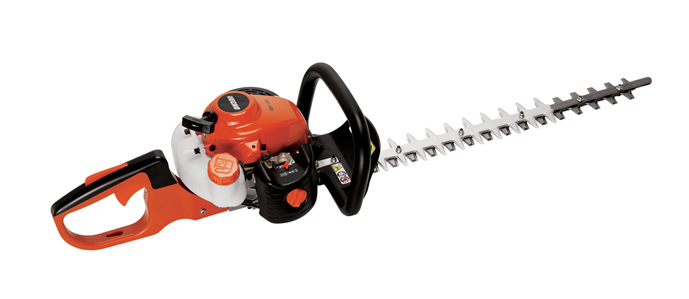 ECHO Hedge Trimmers
ECHO hedge trimmers are high performance professional grade hedge trimmers loaded with intelligent features like: a throttle lock-out to help prevent accidental blade engagement, commercial-grade gear cases and cutting blades for the heaviest applications, and vibration-reducing engine mounts and padded handles for operator comfort. ECHO offers double-sided and single-sided blade hedge trimmers as well as four different shaft length options. All double-sided hedge trimmers use ECHO exclusive RazorEdge™ blades, which are laser cut and precision ground for long-lasting sharpness.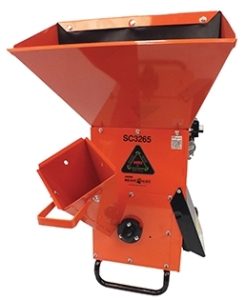 ECHO Bear Cat Chipper/Shredder
All ECHO Bear Cat chipper/shredders feature two reversible heat-treated chipping blades and twelve reversible shredding knives to efficiently turn trees, yard and garden debris into nutrient rich, user ready product. Serrated edge knives with a staggered pattern maximize performance.  A changeable discharge screen system helps to provide user control over end product size.
ECHO Bear Cat Pressure Washers
ECHO Bear Cat pressure washers feature reliable Honda engines. A wide variety of models for residential and commercial use with pump sizes for various maximum pressure and flow are available based on the size of the job and the surface to be cleaned.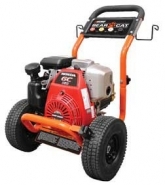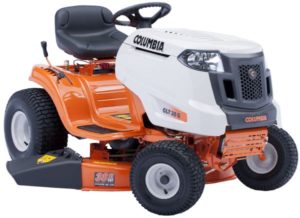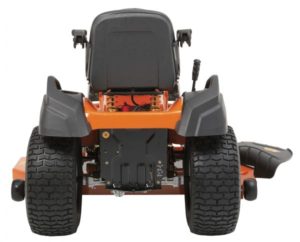 Columbia Mowers
Columbia has a long history of designing reliable power equipment for your yard projects. A wide variety of residential and commercial models are available providing you with performance, reliability and affordable.



Shindaiwa Outdoor Power Equipment
Shindaiwa has a long history of developing some of the most iconic outdoor power equipment. Manufactured by ECHO, Shindaiwa products have a reputation for high performance, easy handling and long-lasting durability. Main Street Lawn and Garden carries the full line of Shindaiwa blowers, chain saws, trimmers and edgers designed for even the toughest of professional jobs.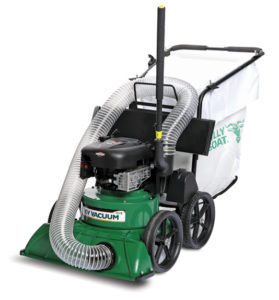 Billy Goat Products
Billy Goat is the premier manufacturer of specialty turf products with a reputation for innovation, productivity and quality. Billy Goat features a complete line of product solutions for residential, commercial and municipal needs serving rental, contractor and retail markets. Main Street Lawn and Garden carries the full line of blowers, vacuums and aerators. Let us help you pick the machine that is right for your cleanup application, property and season.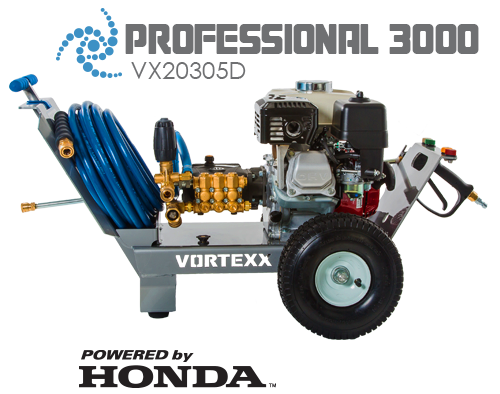 Vortexx Pressure Washers
Vortexx Pressure Washers are hand built and thoroughly tested at our manufacturing facility in Detroit, MI to ensure that each piece of equipment meets our rigid standards. Functionality, performance and durability are our focus. By partnering with Honda Engines and AR Pumps North America we are able to utilize their expertise in our design. Add to that our exclusive COOLFLO™ Pump Protection system which protects your pump against temperature fluctuations and pump shock and you the most durable and reliable pressure washers on the market.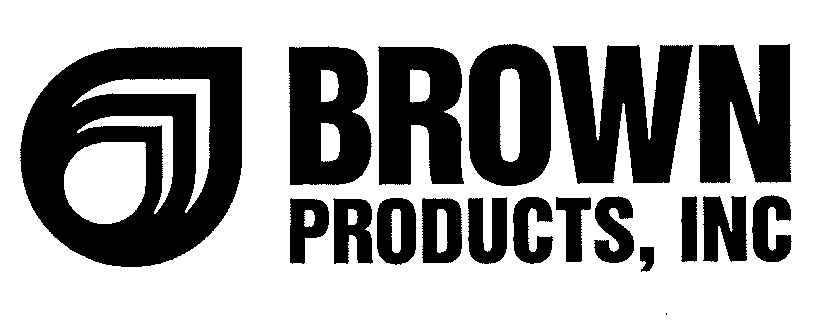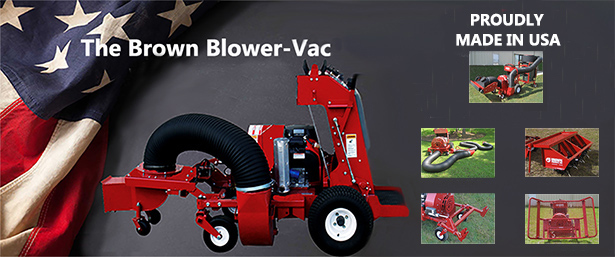 The Brown Blower-Vac
The Blower-Vac is a commercial-grade ride-on blower and vacuum that is unmatched in its durability, versatility and value. Large property managers, landscape contractors and municipalities will immediately recognize this machine's ability to save money and make short, efficient work of otherwise daunting jobs. A powerful hydrostatic drive, operator-controlled air flow and versatile attachments make this machine an important part of any professional's line-up.